He is among the finest fast bowling all-rounders in the world with more than 5,000 runs and 434 Test wickets in his kitty. As captain, he led India to an unexpected World Cup victory in 1983 with his determination and all-around performance. He was a ruthless batsman and had the capability of taking the battle to the opposition with his natural flair. But post his retirement in 1994, Kapil Dev got hooked to golf and has been uncompromising in his praise for the sport.
A 3-handicapper, Kapil is the toast of corporate amateur tournaments. The 58-year-old told Golf Digest India what inspires cricketers to take up golf after retirement and how much time he spends on the fairways after completing his round at the 9th Annual Cornerstone Cup Karnataka Golf Festival played at the Karnataka Golf Association course in Bengaluru. Excerpts from an interview: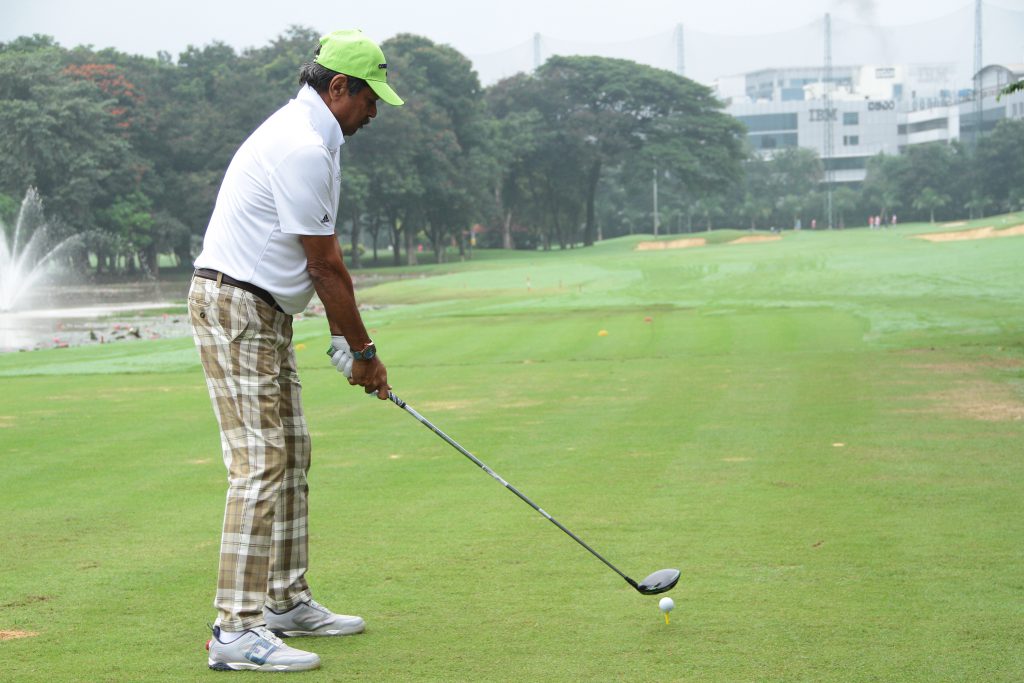 Golf Digest India: What do you love about the Cornerstone Cup Karnataka Golf Festival?
Kapil Dev: As a sportsman, I like to promote all sports. One of my friends, Sasi (C. Sasidhar, MD, Krishnapatnam Port Company Ltd.), invited me to play in the Cornerstone Cup. I play golf on Saturdays and Sundays and I thought instead of playing in Delhi I will play at Karnataka Golf Association (KGA) as this is a great event to be part of.
GDI: As a television commentator and cricket legend you are also traveling across the country. How much time do you get to play golf out of your busy schedule?
KD: I mostly play on weekends whenever I get a chance. As part of my routine, I generally play a fourball with my friends. The Delhi Golf Club is the nearest to my residence but I also visit the Jaypee Greens in Greater Noida and have started playing at the revamped DLF Golf & Country Club too. DLF is a very tough course, but I like to take up challenges.
GDI: What is the one quality in golf which makes retired cricketers take up the sport?
KD: The one thing I love about golf is that it is an individual sport. I am not competing against anybody but myself. I wanted to keep playing one sport or the other even after bidding cricket adieu. As a sportsman, its a challenge for me to play golf and I feel proud to be part of it.
GDI: There is a general perception that golf is a rich man's sport and that somehow restrains youngsters from taking up the sport. What needs to be done to popularise golf?
KD: Golf is not for rich men as you buy clubs only once. It is, in fact, cheaper than cricket as you have to buy a bat, helmet, gloves, elbow guard etc. every time. Here you need just one club and a bucket of balls to play in the initial period. If you check the data, almost 75-80% of the professionals playing in the country are caddy-turned-pros. They come from very humble backgrounds. So, if a caddy can play and win a tournament then anybody can play.
GDI: Do you think opening up the Army courses for children will help grow the game?
KD: It will be a wonderful thing as many kids will get a chance to experience the sport but that depends on the Armed Forces and I can't ask them to implement it as I am not in administrative capacity.