26-year-old Itthipat Buranatanyarat from Thailand shot an opening round of 8-under 64 to lead by three at the US $400,000 Panasonic Open India at the Classic Golf & Country Club.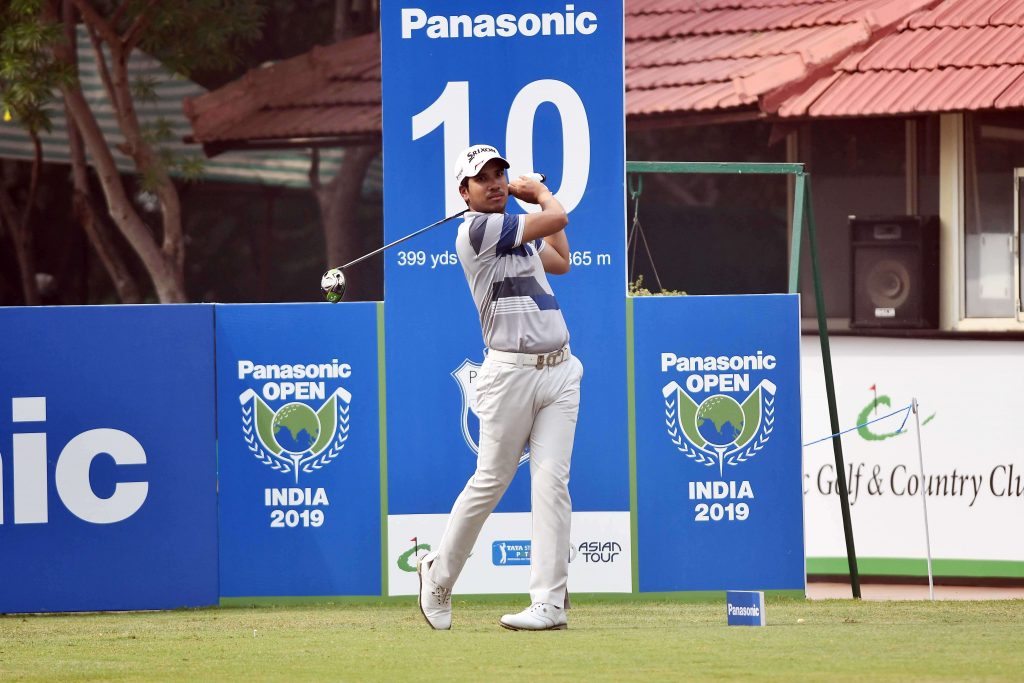 Itthipat took advantage of his short nap while waiting for the play to begin by firing an opening-round eight-under-par 64, with seven birdies and an eagle against one bogey.
Itthipat's 64 was followed by a 66 from Indonesian Danny Masrin, who like the leader, is looking for his maiden pro title on the Asian Tour. Kapur was Tied-third at 64 alongside three Indians Arjun Prasad, M Dharma and Shankar Das and Chinese Taipei's Hung Chien-yao.
Four Indians, tied for the third position are Arjun Prasad, the youngest Indian to earn the Asian Tour card, seasoned golfer Shiv Kapur, who lost in a playoff against John Catlin in Thailand last week, Shankar Das and M Dharma at 5-under 67.
Prasad got on a roll from the ninth hole onward as he sank four birdies on the trot. The best of the lot was the birdie on the 10th where he hit a fantastic shot from the fairway bunker, 130 yards out, to land it within a couple of feet of the flag. He thereafter picked up a bogey and a birdie each.
Prasad, one of India's leading amateurs till 2016, said, "Even though it's not been a good season for me I know I have the game and still have the self-belief to turn it around.
"As I struggled with my game, I recently decided to change my approach during practice. I'm now playing more practice rounds and spending lesser time at the range as compared to what I was doing earlier. This was a result of my coach Jesse Grewal's analysis who told me that I was striking the ball well but I need to put up better scores."
Kapur said, "It was good to come with a bogey-free round but I missed scoring opportunities on Par-5s and managed just one birdie in four Par-5s. So that was a chance wasted."
On the delay and the start from the middle of the course, Kapur added, "I have never started from the 15th in a tournament. (Waiting for long) was obviously unnerving, but don't think it's the first time this has happened. Have played golf enough to know this can happen, like the Singapore Open where you do a lot of sitting around or the Maybank when there is a lot of waiting during the rain delays so it's kind of similar."
"We all managed to entertain ourselves quite well in the morning, Jeev, Jyoti, Arjun, myself, Siddharth Semwal was doing card tricks for us and was quite an entertaining morning. We made the most of it but when but obviously when it's time to play you have to get ready and it is an adjustment."
Leader Itthipat said, "Today was one of those rare occasions where we played in a four-tee start. I think the only other time when I played like this was during an ADT event. But it was okay. I just needed to wear a mask and apart from that, it was business as usual. There was a long wait and it was almost after four hours that I got to tee off."
Due to almost four hours of delay in start, only the morning groups played today, the afternoon groups from today will be playing tomorrow, making this a 54 hole event.