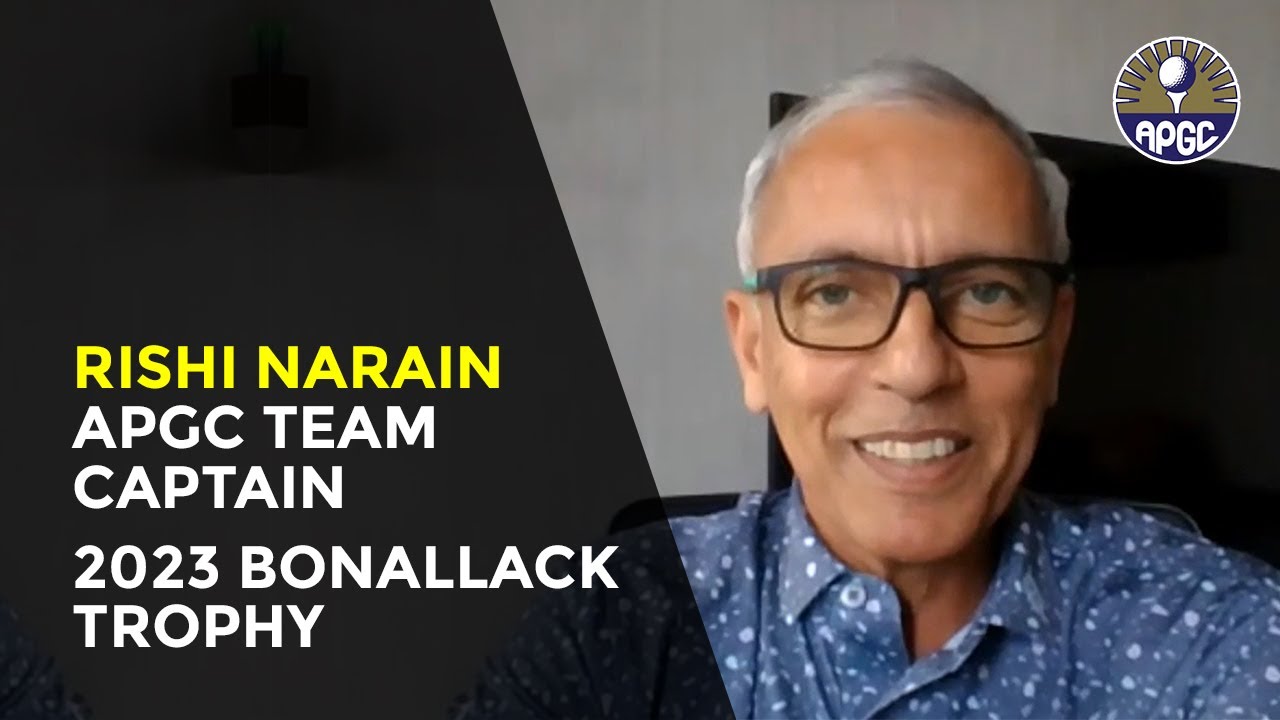 A couple of weeks ago, India Golf Weekly editor Rishi Narain was named non playing captain for the Asia Pacific men's international amateur squad for the prestigious Bonallack Trophy, a Ryder Cup style team competition played every two years between a team comprising the best 12 amateur golfers from Asia Pacific against their counterparts from Europe. 
Recently, Rishi was invited by the Asia Pacific Golf Confederation ( APGC)  to share his thoughts on the captaincy and how it all happened. 
You can watch the video here – 
"It just so happened that I was at Augusta National ( The Masters) this year and Taimur ( APGC captain) said he'd speak to me there," said Rishi. 
"When I met him on the Sunday during the final round, under the big tree, he officially conveyed the news that the APGC Board had agreed I would be the non-playing captain this year. Getting the news at Augusta made it more memorable," added Narain.
Past team members of Asia Pacific squads have included 2022 Augusta Masters champion Hideki Matsuyama of Japan, reigning (British) Open champion Cam Smith of Australia and PGA Tour stalwarts like See Woo Min of Korea and Geoff Ogilvy of Australia. Whereas Europe has enjoyed the services of Rory Mcilroy, Jon Rahm, Justin Rose, Shane Lowry, Matt Fitzpatrick and others.
The tournament will take place August 2-5th at La Manga in southern Spain and sees fourballs and foursomes on the first two days with singles matches on the final day – exactly the same format as The Ryder Cup.
Narain, an Asian Games gold medallist for India in 1982 and a stalwart of the game in India over the past 40 years, said: "To be appointed captain is super exciting and a tremendous honour.
"I don't think for me in my career there could be any bigger honour, to be honest. It means the world to me."
---
Credits:-
Photo – APGC
---
Read more latest stories